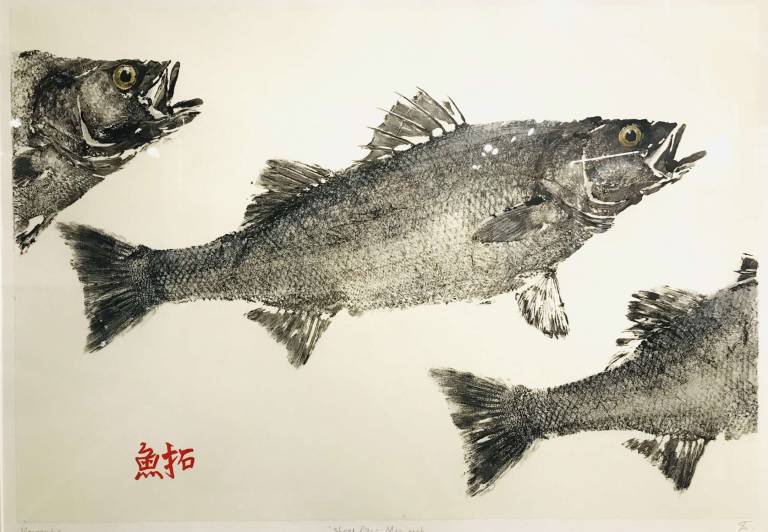 Louise Scammell is a printmaker based in South Devon. She prints in her own studio in South Brent and teaches at Dartington Print Workshop.
Louise Scammell gathers ideas and inspiration for her work from walking on Dartmoor and from the South Devon coast where she dives, rows and fishes. She is happiest when she can translate her field sketches into prints. Copper, lino and wood and other materials are used to make plates and she enjoys the endless possibilities of mark making on the surface of the plates and the inevitable excitement of lifting the first print proof off the press – the start of a new edition . . Gyotaku (Japanese, from gym "fish + Taku "rubbing") is the traditional Japanese method of printing fish, a practice which dates back to the mid-1800s.

Ink is applied directly on the surface of the fish, it is gently rubbed back until the correct amount remains and a print is taken by laying Japanese paper on top.
The Fish was sustainably caught by a commercial line fisherman fishing Start Bay (The partner of the Printmaker). The paper is Kozo, made from Mulberry bark.