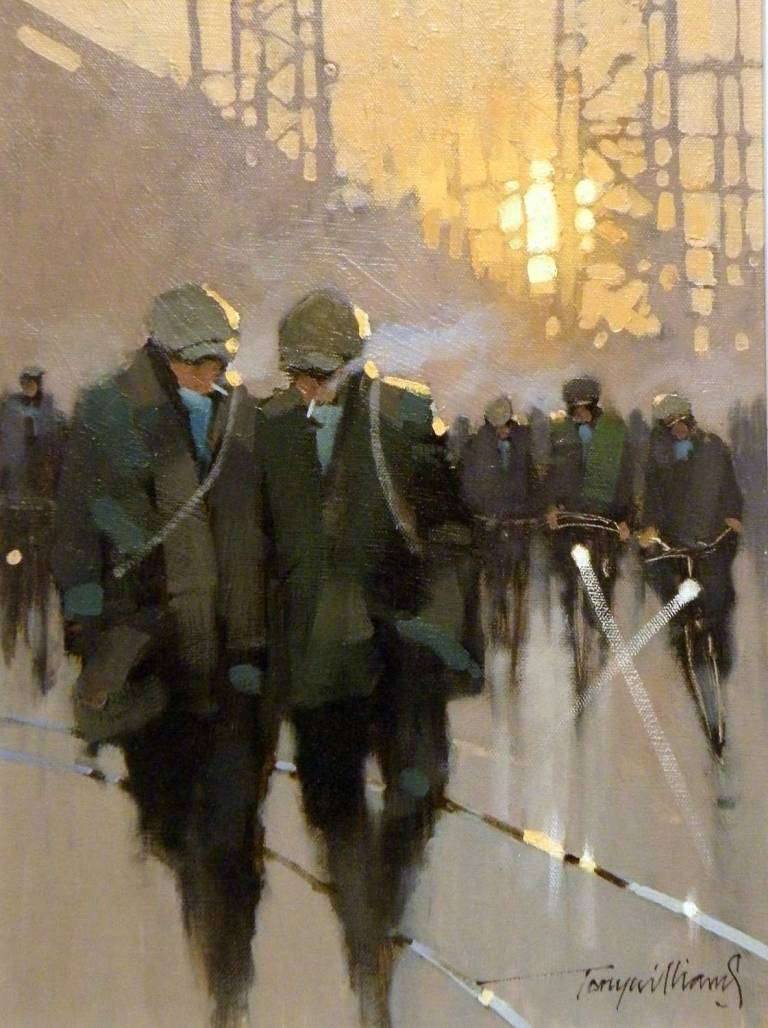 Tony Williams RSMA SWAc, is a member of the Royal Society of Marine Artists and Winner of the prestigious Charles Pears Award at the RSMA, presented by Sir Robin Knox-Johnston and winner of the Top Bond Marine Award also at the Mall Galleries. He has exhibited at the Royal Institute of Oil Painters and has been awarded the SWAc prize and the Peoples Choice Award, his work is collected internationally.
Tony is inspired by the graphic image in whatever subject that maybe and is not constrained to any single theme but works to find excitement for the eye.
He studied life drawing and graphic design at Sutton Art School in the 1960's and became a creative director for a national company for 13 years before eventually starting to paint in earnest in oils.  His method is largely born out of wiping paint out of a dark wash to reveal the dynamic construct as a compositional under painting, before punching colour in, often leaving some of the deep colour revealed.