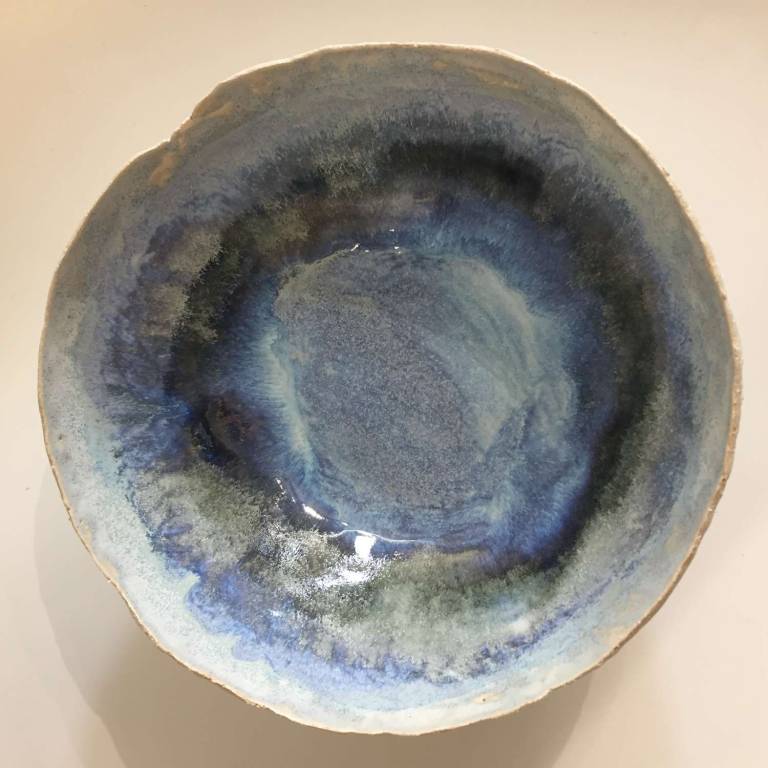 The exterior of my pieces have a sense of fragility, delicacy and being only temporary. Ripples, fingerprints, kneaded clay – the marks of the making process – also remain intentionally visible on the exterior. I find the Bible deeply inspiring as it speaks of God being our maker: we are the clay – He is the potter. We have the maker's imprint on us.
Each piece relates to this personal experience and for some of the larger vessels I even use the human form.
​
Every vessel I make is intended to draw your gaze to the interior. Here you will see the bright refreshing tones of clean, renewing water – an echo of the cleansing and washing that Jesus brings into a person's life by His sacrifice for us.