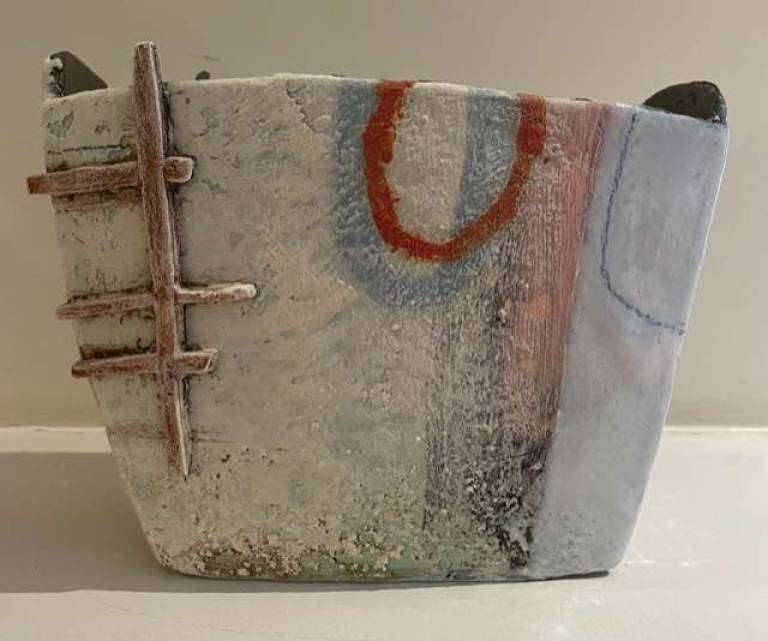 Craig Underhill was born in Glasgow, Scotland. He graduated with a Higher National Diploma in Ceramics at Harrow College, then gained a BA(Hons) Fine Art specialising in Ceramics at Portsmouth Polytechnic. He has taught extensively and became a selected member of the Craft Potters Association in 2005.
Craig's slab-built vessel forms are essentially three-dimensional canvases, to which he applies a range of ceramic materials using different mark-making techniques. His work has evolved over decades in response to his continuous creative experimentation.
The pieces are influenced by his surroundings, places and landscapes. His abstract vessels are a recording of a time-based experience of a place, where observations are made on small and large scales of different views at different times with varying light and weather. 
After more than 30 years living in the Midlands, he has now relocated his home and studio to Cornwall. The Cornish landscape has always been an important influence to him and now that he is immersed in it his work will evolve still further as he soaks up the new shapes, colours, textures and weather changes within the enigmatic Cornish landscape.